Payment Methods
We hope we can make it easy for you at checkout and allow different payment methods to best suit your preferred way of paying online. You can pay by credit card, debit card, Apple Pay/Google Pay or PayPal. Also want to have more time to pay? with Klarna you can just select pay with debit/credit card on at the checkout and you'll have the option to pay with Klarna where you can spread the cost of your purchase in three payments or pay in 30day. The price you see for a Capikooa product on our website is exactly what you'll pay. You don't have to worry about any extra fees besides the shipping cost if outside of mainland UK.
Credit and Debit Card
We accept MasterCard, Visa and American Express along with discover for payment. Your credit card will be authorised at the time of ordering. You can shop with confidence from capikooa.com, knowing that transactions are protected by the highest level of security via SSL encryption and Stripe Radar's protection that adapts in real time.
We'll authorise your credit card at the time of your order. As part of this authorisation process, your bank will place a hold on your account for the purchase amount of your order.
PayPal
We accept payment by PayPal. If you select PayPal as your payment method, you'll be taken to the PayPal website to log in to your account. You'll then be returned to capikooa.com to complete the checkout process.
We will capture the payment and you will only be charged when we have shipped your order
Our payment solution is based on the SSL standard, which means that your information submitted in connection with the payment transaction is protected by encryption.
Apple Pay
We accept payment by Apple Pay on your Mac or Apple device. After making sure your order details are correct, choose Apple Pay as your payment method and complete your order with touch ID or by entering your passcode. Express Checkout
Google Pay
We accept payment by Google Pay on your Android devices. After making sure your order details are correct, choose Google Pay as your payment method and complete your order with touch ID or by entering your passcode. Express Checkout
PayPal, Apple Pay/Google pay customers will see an option for express checkout when they're finalising their order. Before finishing up, just make sure the correct billing and shipping address appear in your PayPal or Apple Pay/Google Pay account as that's the info we'll use to process your order.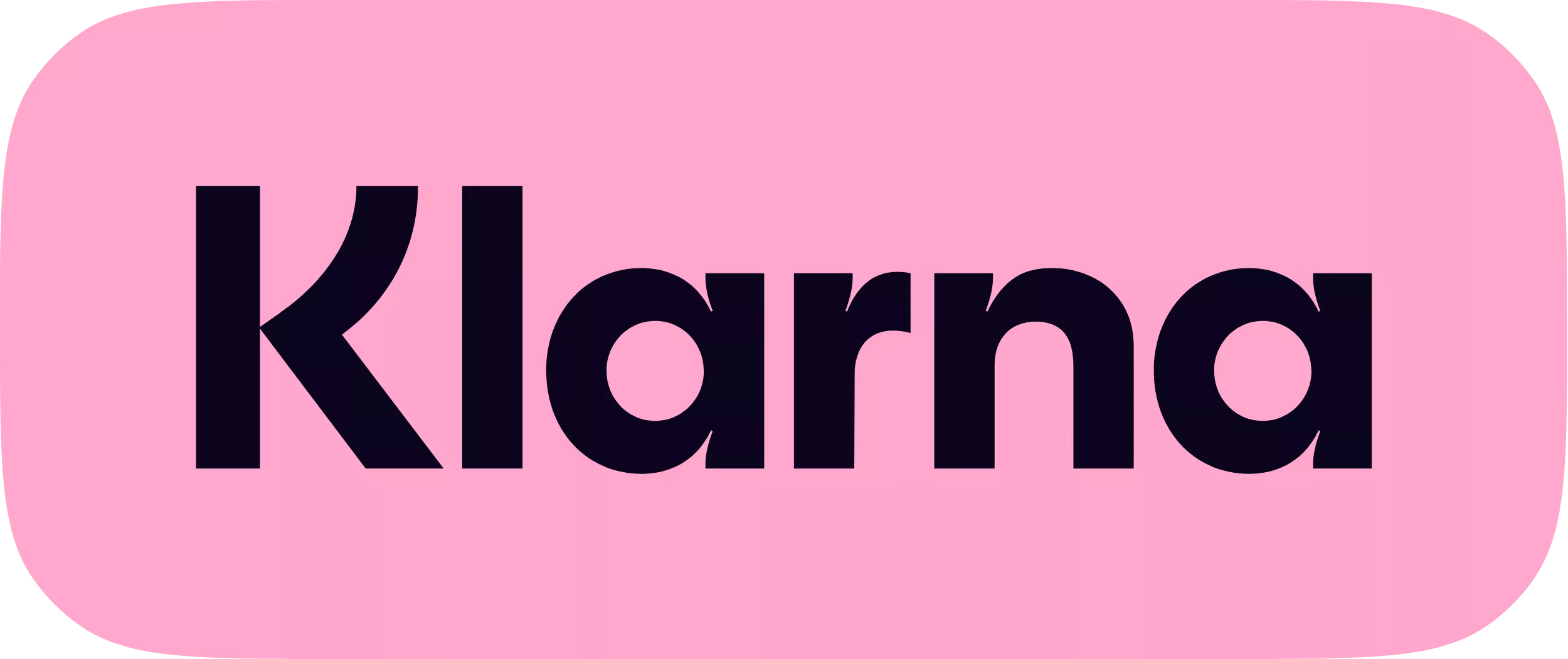 BUY NOW – PAY LATER!
These Pay later terms apply between you (who are at least 18 years old) and this store where you purchase your goods, tickets, or services when you choose Pay later as your payment method.
When you choose Pay later, we offer you the possibility to pay on a due date 30 days from the shipment of the goods or tickets/availability date of the services or digital content. We assign our claim for payment due on your purchase to Klarna Bank AB ("Klarna"). Klarna will send you a payment instruction to pay directly to Klarna. For contact details and further information about Klarna, go to Klarna.com to learn more.
PAY ONLY AFTER YOU HAVE RECEIVED YOUR ORDER!
Klarna offers consumers Buyer Protection which means for example that you as a consumer do not have to pay for the ordered goods until you have received them, and that Klarna will assist you with problems related to your purchase.
For more information and instructions please go to: https://www.klarna.com/ uk/buyer-protection-description/.
COSTS AND FAILURE TO PAY
We charge an invoice fee of 0 (£) per purchase. It is important that you complete your payment for your purchase no later than on the communicated due date. If you fail to pay on time, you will be in default, and may be unable to use Klarna's services in the future. If you do not pay for your purchase, Klarna may engage with an external debt collection agency to collect on our behalf.
CREDIT CHECK AND HANDLING OF YOUR PERSONAL DATA BY KLARNA
If you choose Pay later, Klarna will assess your creditworthiness. We may carry out a limited credit search on you at a credit reference agency. This search will not affect your credit score or your chances of obtaining a credit in future.Klarna processes your personal data in order to carry out our obligations in this agreement and for the additional purposes set out in our Privacy Notice. The Privacy Notice is available here, and on our website, and by using Klarna's services you confirm that you have read this Notice.
We process your personal data for example to identify you and perform customer analysis, credit assessments, marketing, and business development. We may also transfer your data to selected partners (such as credit reference bureaus), which may be established outside of the EU/EEA. In the Privacy Notice there is more information about our data sharing, your rights in regards to your data, how you may contact us with questions, or submit a complaint to an authority.
Assignment
You may not transfer or assign any rights or obligations you have under these terms without our prior written consent. We have the right to transfer or assign these terms or any right or obligation under these terms at any time without your consent, provided that such transfer does not alter your rights and obligations under these terms to your detriment.
Ready to shop our range of toys?